Panacea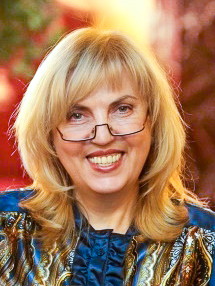 "PCU" LLC - St. Petersburg consulting company as part of "the SPG 'Group. Group «SPG» company is one of the fifty largest Russian audit and consulting groups.
Ltd. "PCU" actively working in the field of industry and the introduction of modern management techniques in the production activity. Among the clients of "CCU" company - the largest industrial enterprises in the region, as well as members of the composite cluster.
Experience "CCU" company - more than 10 years.
The company's products
The company provides consulting services in the field of strategic and tactical management, cluster development, business planning, marketing and finance.
The competitive advantages are:
a unique team of specialists
experience in creating clusters, support their development and the development of strategic and program documents (more than 10 clusters)
entry into the SPG group (top 50 among the largest Russian audit and consulting groups)
possession of technology solutions to complex / integrated / cross-cutting problems that do not have a single "master" within the enterprise or cluster
Achievements
The company involved in the development or implementation of the following projects:
the development of industry clustering strategy of Lipetsk region
creation of a center for collective use high-tech equipment in the framework of the machine-building cluster of "Star"
establishment of the International St. Petersburg cluster of clean technologies (Cleantech)
development of strategies for the development of clusters Sankt0Peterburgskih - engineering and metalworking cluster, cluster transport engineering, medical equipment and biotechnology cluster
development of the concept of composite cluster of St. Petersburg
development of programs for the development of Lipetsk and Lipetsk composite cluster white goods
develop the concept of the University Hospital St. Petersburg State University and the cluster of high medical technologies
Other significant projects for the region.
Company Contact Information
Address: St. Petersburg, Kronverkskaya Street 29, pom.37
Phone: +7 (812) 313 31 21
E-mail: centre@spg-group.ru
Website: www.spg-group.ru